Introducing the most effective weight loss injection:
Reduces appetite and cravings, increases feeling of fullness
Increases fat burning and lowers blood sugar
Majority of patients in the clinical trial lost at least 20% of their body weight
Weekly painless under-the-skin injections activating GLP-1 and GIP
Regular consultations with a medical provider
FDA fast track to be approved for weight loss, approved and used for diabetes since May 2022
Cutting edge treatment for weight loss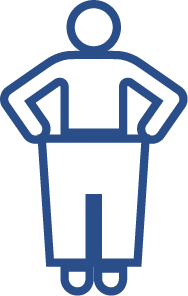 Most lose more than 22% of their body weight
Liquid gastric bypass, dramatically reduces appetite
Obesity is a chronic medical condition not a personal choice
Typically only $500-640/ month
All our pricing includes the cost
of the visit and the medication
No Contract
You only pay for what you get
Up to 50% off typical pharmacy price
The price of treatment depends on the dose you are prescribed. Patients start off coming every week and can then extend to every 4 weeks. Progression of dosing is dependent on individual treatment plans.
| | |
| --- | --- |
| First visit + 1 low dose injection | $195 |
| Follow-up visit + 1 low dose injection | $125 |
| Follow-up visit + 1 mid dose injection | $140 |
| Follow-up visit + 1 high dose injection | $160 |
"Other weight loss places may make promises and guarantees, but instead of gimmicks we prefer to let the results speak for themselves. Results are dependent on individuals, so come and find out what you can achieve."
With this treatment you can start to lose weight fast. It is common to lose weight from your first treatment. 
This treatment is a particularly good fit for you if you are looking for a long term solution, you have taken phentermine or another stimulant medication (like ADHD meds) before, and/or you need to lose more than 10-15 lbs.
You can not be treated with tirzepitide if you have:
Medullary Thyroid cancer

Multiple endocrine neoplasia

Type 1 Diabetics

Type 2 diabetics already taking a GLP-1 medication

History of pancreatitis

Chronic kidney disease (unless cleared by nephrologist)

Nursing, Pregnant, or trying to get pregnant
You can still use phentermine if you have any other medical conditions not listed above.
Short moments of nausea,
Constipation or diarrhea
Fatigue
Takes away desire for alcohol
Yes, unlike vaccines or many other shots you may think of, this injection is done with a tiny needle that only goes under the skin, not into muscle. Patients often don't realize we already gave the shot.
We do not process any insurance. Unfortunately, most insurance companies refuse to cover medical weight loss, but we are happy to provide invoices for reimbursement if your insurance does. Some patients are able to get reimbursed for the visit.
Initial consultation is free. Only $195 if you choose to start treatment.
Consultation with Medical Provider

2 weeks of Medication Dispensed Onsite

Personalized Treatment Plan

Free Lipotropic B12 Injection

Free Body Composition Analysis (select locations)

Additional Service Coupons
FOLLOW UP VISITS
STARTING AT
$85
INCLUDING MEDICATION
A typical patient pays $110 per month including medication
Early, late, and weekend hours

Online booking and forms

Medications dispensed on-site

7 convenient locations

Always visit with a Doctor or PA
Home Injection Instructions
Patients meet with a provider weekly to receive their injection. If you are traveling or at a maintenance dose, you have the option to take injections home and do it yourself. Below are instructions for injecting the medication at home.
Lose weight – Feel Great – No Contract