Expert Medical Weight Loss Made Accessible
Largest medical weight loss practice in Maryland, 9 convenient location and telehealth available

Over 30+ years of experience, more than 100,000 patients treated

No commitment or contracts of any kind

Online booking, flexible hours, medication dispensed on-site

Knowledgeable, friendly staff

Only safe proven medications including Phentermine, Semaglutide and Tirzepatide
Losing weight is hard, but we can help make it easier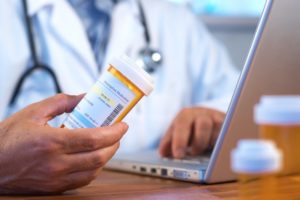 Proven Track Record

Increased Energy

Visit with a medical professional every 2-6 weeks

Typically $110/ month  for visits and medication
Visit with a medical professional every 1-4 weeks

Typically $440 – $650/ month for visits and medications
Boost energy and metabolism
Excellent
4.9
★
★
★
★
★
Based on 1510 reviews from
review us on
Donna C.
★★★★★
The best team ever !!!!❤️
Stacy S.
★★★★★
The staff are all very pleasant, friendly and efficient. I am excited to have this team with me on this weight loss journey and feel very supported.
Jamie R.
★★★★★
Kristi and the front desk were so helpful and professional! I really feel like I'm in good hands. I'm also saving a whole lot of money using this service over going directly to a pharmacy for some of these medications.
Anne Marie D.
★★★★★
Staff was incredibly welcoming, they remembered me from my first visit. I was seen right away and everyone was professional and friendly.
RH
★★★★★
Very professional
Leslie S.
★★★★★
Great experience. Friendly, knowledgeable, and helpful staff!
Chris S.
★★★★★
Great office and personnel. Started my weight loss journey early this year 2023. It's been great so far just stay consistent eat right and exercise.
Lisa M.
★★★★★
Valerie W.
★★★★★
Staff is fabulous. I highly recommend them for weight loss and B-12 energy injections.
Antonette S.
★★★★★
The staff was awesome and very knowledgeable about the products and The doctor was excellent and very detailed and attentive he answered questions and asked questions they made me and my husband feel very comfortable.
kimberly P.
★★★★★
The staff is always very kind and friendly!
debbe Q.
★★★★★
Everyone is efficient and kind
Karen M.
★★★★★
Michelle M.
★★★★★
Corheada R.
★★★★★
The staff and the doctor as well as the nurse assistant were very nice, friendly and professional. This was a good experience for me.
Lauren S.
★★★★★
I am pleased with the staff and the overall management of my personal weight loss journey. Everyone is kind and efficient
Lakeya S.
★★★★★
Quick & Professional
Janine S.
★★★★★
Rivas is a wonderful place! I enjoy the staff there, all of them are very nice & very helpful. I'm glad I chose to go there for Weight Loss. Sophia is my PA I see, she's great 👍🏼
Belkys L.
★★★★★
The people here are very courteous and care for the wellness of the patient. I have been coming to Rockville Clinic for few weeks I already, have loss 10 pounds.
Esmeralda R.
★★★★★
I have lost weight since I started the treatment, before the treatment I was just gaining weight
Witchita L.
★★★★★
Just wanted to give credit to the Towson front office staff who do a great job of being friendly and welcoming people in to the office. They all exhibit a great bed-side manner. And, I want to recognize, especially, two impressive employees - Tyese and Chris. Rivas Medical is very fortunate to have such loyal, long-term staffers.
Michele C.
★★★★★
I started coming here after my insurance decided to no longer cover my medication. This is a wonder alternative with a great team. Everyone is very nice and professional. The NP I often meet with is always kind and supportive. She also makes sure to ask me questions about how things are going and provides tips and methods for success.
Katarina A.
★★★★★
Kim P.
★★★★★
Angeline P.
★★★★★
Octavia V.
★★★★★
Judy Oconnor (.
★★★★★
Peoples are very nice. You are in & out in less than 15 minutes. So far things have been great.
Veronica B.
★★★★★
Byron A.
★★★★★
If you follow the instructions by the staff….diet and exercise you 100% lose the weight
Jetta A.
★★★★★
Friendly, professional staff
Stephanie C.
★★★★★
In general, appreciate the multitude of locations which provides flexibility. Staff is always supportive, willing to listen, and adjust as necessary. Been a very positive experience!
Danielle B.
★★★★★
Christina B.
★★★★★
I learned a lot of things I didn't know about the foods I was eating and how and what I should eat in order to lose weight. The two ladies I dealt with were very nice and helpful.
Sarah E.
★★★★★
Staff very encouraging and friendly.
Dr Teddy W.
★★★★★
The staff was knowledgeable and friendly.I was seen on time.
Leona L.
★★★★★
My virtual appointment was on time. Someone called me shortly to set up a time for my injection. They had a few slots for that day, so I went. Was in and out about 5 minutes.
Angela C.
★★★★★
Great experience! The staff were very friendly and welcoming. Can't wait to keep coming back 😊
K. S.
★★★★★
Donna T.
★★★★★
The entire staff at the Perry Hall Office is absolutely awesome. I'm so glad to be on this journey with such a nice bunch of ladies. My appts. are always on time and I never have to wait. Love that my body is changing for the better. Down 12 lbs. in 4 weeks.
Richard D.
★★★★★
Vanessa D.
★★★★★
Natasha C.
★★★★★
Staff were very nice and Julie had a TON of valuable information so that I could make an informed decision about how to proceed with my care.
Amalin O.
★★★★★
Very nice first experience, staff was great and professional, provider answered all my questions and assured my nerves that everything will be ok. Highly recommend this place for any of your weight loss needs.
Dawn H.
★★★★★
I'm on an important journey of my health and the staff here is wonderful and they care about each individual.
Patricia D.
★★★★★
The doctor was knowledgeable and direct. I loved the fact that he did not prescribed the most expensive treatment but the one that made sense for me.
Lisa E.
★★★★★
Catherine
★★★★★
Bryan B.
★★★★★
Erica B.
★★★★★
Lost 25lbs so far, and FEELING AMAZING!!!!
Teresa R.
★★★★★
Hannah
★★★★★
Everyone who works here is so kind and friendly. They don't pressure you into anything or make you feel bad if you are slow to lose weight.
Robert A.
★★★★★
Melissa S.
★★★★★
ANA R.
★★★★★
Jeanne L.
★★★★★
Been a patient of Rivas in Ellicott city location for several months now.Really love the staff and my provider, so friendly and pleasant, it is real pleasure being a patient there.Office is always clean , well maintained and organized.. the staff and providers are dedicated in helping their patients achieve their goals. They are in it for the long haul for their patients. They are with you every step of the way! 👌👏
Ebonie M.
★★★★★
lisa D.
★★★★★
Was in and out quickly and I lost a little over 2 lbs.
Chereeka S.
★★★★★
anthony F.
★★★★★
Always have an excellent experience. Staff are so wonderful and personable.
kimberly S.
★★★★★
I love Rivas weight loss. Im down 17 pounds in 7 weeks. The staff there are awesome and Anthony the PA is great. He answers all your questions and makes you feel positive about your weight loss journey.
Claire C.
★★★★★
Love Rivas Medical Weight Loss and the vitamin shots! Just got my 3rd one! Great results so far and looking forward to this journey. Very friendly staff!
Cristy L.
★★★★★
Karen D.
★★★★★
Dr. Veranna L. P.
★★★★★
Love the LipoExtreme
LA Y.
★★★★★
This is the most friendliest office ever. The vibe is relaxing and the staff is top of the line. I recommend coming to the Bowie office it's worth the drive if you're coming from a distance like I do.Thank you All
Tameika M.
★★★★★
Kelly H.
★★★★★
Anya A
★★★★★
Very professional and quick service
kelly K.
★★★★★
Kait S.
★★★★★
Nicole D.
★★★★★
Suzanne C.
★★★★★
Kevin C.
★★★★★
Very friendly and support group. The process has exceeded my expectations. Down almost 20 pounds in two weeks.
Cathy L.
★★★★★
Love that they listen and talks to you prior to each appt!
Shade A.
★★★★★
Moshe R.
★★★★★
sadie H.
★★★★★
Great staff and office . Always a delight to go to my appointment
Cynthia M.
★★★★★
I have had a wonderful experience with the Rivas Medical Weight Loss Center in Frederick, MD! The people there are so nice and helpful! I am losing weight slowly, which is healthy with long-lasting results. Very positive experience!
Ken G
★★★★★
Antonio B.
★★★★★
Angela T.
★★★★★
My first visit was very positive! The staff are extremely knowledgeable and caring! So excited to make this change!
Leah L.
★★★★★
Everyone that I came into contact with was pleasant. I was seen with virtually no wait time upon arrival. I got the help I was seeking and will continue to visit this office.
Donna R.
★★★★★
Dianne W.
★★★★★
Irene E.
★★★★★
The doctor was very patient with my many questions and explained everything thoroughly. Very caring staff. I've been taking Mounjaro and so far so good.
Destiny H.
★★★★★
Meet
Dr. Paul Rivas

M.D.

Dr. Paul Rivas is a sought-after expert in the field of weight loss. Board Certified Physician, with over 30+ years of experience, Dr. Rivas has an exceptional determination to fight the serious and growing health risks caused by obesity. He has received 13 awards for excellent health care, including "Most Compassionate Doctor" and "Maryland's Top Doctors." He is an author of 5 well-received books about medical weight loss and has been featured in Vogue, The Wall Street Journal, Good Morning America, and more.
Lose weight – Feel Great – No Contract