Expert Medical Weight Loss Made Accessible
Largest medical weight loss practice in Maryland, 9 convenient location and telehealth available

Over 30+ years of experience, more than 100,000 patients treated

No commitment or contracts of any kind

Online booking, flexible hours, medication dispensed on-site

Knowledgeable, friendly staff

Only safe proven medications including Phentermine, Semaglutide and Tirzepatide
Losing weight is hard, but we can help make it easier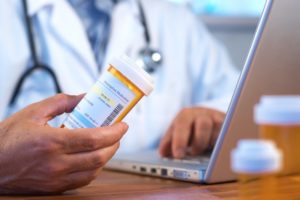 Proven Track Record

Increased Energy

Visit with a medical professional every 2-6 weeks

Typically $110/ month  for visits and medication
Visit with a medical professional every 1-4 weeks

Typically $440 – $650/ month for visits and medications
Boost energy and metabolism
Excellent
4.9
★
★
★
★
★
Based on 1565 reviews from
review us on
Ben F.
★★★★★
Tanya C.
★★★★★
Dynamic B.
★★★★★
Dr. Mahrukh at Rivas is the best! I've lost 17lbs so far. She's informative and professional. I've been coming for 2 months and my results are amazing.
Kendall
★★★★★
Thanks to Rivas, I have successfully lost 50 lbs! Maybe I could've done this with the other locations, but this particular location has the friendliest staff. They are professional, non-judgmental, and get their patients in and out so quickly! Definitely recommend!
Lorraine M.
★★★★★
Janine S.
★★★★★
Rivas is a wonderful place! I enjoy the staff there, all of them are very nice & very helpful. I'm glad I chose to go there for Weight Loss. Sophia is my PA I see, she's great 👍🏼
Luis H.
★★★★★
Since I was referred to Rivas Medical Weight Loss by my Manager who is a patient as well, my life has been changing a lot.All staff is so friendly and make me feel so welcome every time I come here.*Rockville Office:I always feel comfortable with Kristin because she is friendly and professional, she always is direct and sure of herself what she is going to say. Thank you 🙏 for all the advises I get every visit and thank you all the clinic staff.Thank you Rivas Medical Weight Loss- Luis Herrera-
Duane P.
★★★★★
David M.
★★★★★
Competent, connecting, & caring.
Roseann B.
★★★★★
Super super friendly staff. Doctors car about the patients not the money. 100% a place to go.
Tracey T.
★★★★★
Very professional. Nice having medical staff to guide you through the process
Anna G.
★★★★★
The staff are all very kind and inviting, and willing to support you in any situation.
Lady P.
★★★★★
4 Month Update:The staff continues to be amazing, knowledgeable and caring. They have been very supportive my entire journey. Highly recommend.Update: The entire staff is amazing. I added a vitamin shot today and boy the energy is amazing!!! Highly recommend! 10 stars!!!I highly recommend Rivas Weight Loss Center in Rockville. The staff is super helpful, knowledgeable and kind. I have never felt judged or uncomfortable there. The staff goes out of their way to make sure everything is great and answer any questions or concerns. I am so thrilled that I have found them and I have referred family and friends to them as well!
kimberly P.
★★★★★
The staff is always very kind and friendly! I really appreciate their professionalism!The staff is very helpful and always willing to listen and help me!
Deanna E.
★★★★★
Shannon Y.
★★★★★
Haley S.
★★★★★
I just completed my initial consultation and really appreciated how non-judgmental and understanding their staff were. They really took the time to listen and help me come up with a lifestyle plan that will work best for me. I look forward to getting started!
Vivian O.
★★★★★
Rivas Medical Weight Loss is such an great facility. The staff are excellent, the locations are convenient, the treatment produces first class results, it's been excellent professionalism all round. Would definitely recommend!
Narine K.
★★★★★
Great staff! Awesome results! So glad I found them!
Nathaniel S.
★★★★★
Kris,Ty and Vince are the dream team! Always in good spirits, encouraging healthy progress and ensuring you never miss an appointment. Very happy with the results and the staff here.
Jamie O.
★★★★★
Lauren S.
★★★★★
I am pleased with the staff and the overall management of my personal weight loss journey. Everyone is kind and efficient
Bunni D
★★★★★
Love the center and Lisa is Amazing! I was able to lose 43 lbs. I felt supported and encouraged. Thank YA'LL!
Peg T.
★★★★★
N C.
★★★★★
Bangie's D.
★★★★★
Best front desk staff and best doctors. Friendly and professional!!!
Breann H.
★★★★★
Dr. Carla T.
★★★★★
Christina B.
★★★★★
Nadean C.
★★★★★
Michelle M.
★★★★★
The staff are knowledgeable, kind and communicative.
Kathi K.
★★★★★
Easy to schedule appt, no waiting & taken in right away, The practitioner listened to my concerns and developed a treatment plan WITH me rather than FOR me. I found the entire process/appt a very positive one.
Darnita H.
★★★★★
Jim E
★★★★★
The staff of Rivas is very supportive and knowledgeable. The practice is clean and efficient. I am glad to go to Rivas and see and know the medication is legitimate. The providers answer all my questions and concerns I go to the Rockville location and couldn't be more pleased!
Fran A.
★★★★★
Nicole S.
★★★★★
Rhonda B.
★★★★★
D T.
★★★★★
Over-the-top friendliness and customer service. If you need to lose some weight just to make yourself more comfortable…then this is the weight loss center for you!
Cory G.
★★★★★
Donna C.
★★★★★
The best team ever !!!!❤️
Anne Marie D.
★★★★★
Staff was incredibly welcoming, they remembered me from my first visit. I was seen right away and everyone was professional and friendly.
Lisa M.
★★★★★
Antonette S.
★★★★★
The staff was awesome and very knowledgeable about the products and The doctor was excellent and very detailed and attentive he answered questions and asked questions they made me and my husband feel very comfortable.
debbe Q.
★★★★★
Everyone is efficient and kind
Karen M.
★★★★★
Michelle M.
★★★★★
Michele C.
★★★★★
I started coming here after my insurance decided to no longer cover my medication. This is a wonder alternative with a great team. Everyone is very nice and professional. The NP I often meet with is always kind and supportive. She also makes sure to ask me questions about how things are going and provides tips and methods for success.
Katarina A.
★★★★★
Kim P.
★★★★★
Angeline P.
★★★★★
Octavia V.
★★★★★
Judy Oconnor (.
★★★★★
Peoples are very nice. You are in & out in less than 15 minutes. So far things have been great.
Veronica B.
★★★★★
Byron A.
★★★★★
If you follow the instructions by the staff….diet and exercise you 100% lose the weight
Jetta A.
★★★★★
Friendly, professional staff
Stephanie C.
★★★★★
In general, appreciate the multitude of locations which provides flexibility. Staff is always supportive, willing to listen, and adjust as necessary. Been a very positive experience!
Danielle B.
★★★★★
Christina B.
★★★★★
I learned a lot of things I didn't know about the foods I was eating and how and what I should eat in order to lose weight. The two ladies I dealt with were very nice and helpful.
Sarah E.
★★★★★
Staff very encouraging and friendly.
Dr Teddy W.
★★★★★
The staff was knowledgeable and friendly.I was seen on time.
Leona L.
★★★★★
My virtual appointment was on time. Someone called me shortly to set up a time for my injection. They had a few slots for that day, so I went. Was in and out about 5 minutes.
Angela C.
★★★★★
Great experience! The staff were very friendly and welcoming. Can't wait to keep coming back 😊
K. S.
★★★★★
Donna T.
★★★★★
The entire staff at the Perry Hall Office is absolutely awesome. I'm so glad to be on this journey with such a nice bunch of ladies. My appts. are always on time and I never have to wait. Love that my body is changing for the better. Down 12 lbs. in 4 weeks.
Richard D.
★★★★★
Vanessa D.
★★★★★
Natasha C.
★★★★★
Staff were very nice and Julie had a TON of valuable information so that I could make an informed decision about how to proceed with my care.
Amalin O.
★★★★★
Very nice first experience, staff was great and professional, provider answered all my questions and assured my nerves that everything will be ok. Highly recommend this place for any of your weight loss needs.
Dawn H.
★★★★★
I'm on an important journey of my health and the staff here is wonderful and they care about each individual.
Lisa E.
★★★★★
Bryan B.
★★★★★
Hannah
★★★★★
Everyone who works here is so kind and friendly. They don't pressure you into anything or make you feel bad if you are slow to lose weight.
Robert A.
★★★★★
Melissa S.
★★★★★
ANA R.
★★★★★
Ebonie M.
★★★★★
lisa D.
★★★★★
Was in and out quickly and I lost a little over 2 lbs.
Chereeka S.
★★★★★
anthony F.
★★★★★
Always have an excellent experience. Staff are so wonderful and personable.
kimberly S.
★★★★★
I love Rivas weight loss. Im down 17 pounds in 7 weeks. The staff there are awesome and Anthony the PA is great. He answers all your questions and makes you feel positive about your weight loss journey.
Karen D.
★★★★★
Kelly H.
★★★★★
Kevin C.
★★★★★
Very friendly and support group. The process has exceeded my expectations. Down almost 20 pounds in two weeks.
Cathy L.
★★★★★
Love that they listen and talks to you prior to each appt!
sadie H.
★★★★★
Great staff and office . Always a delight to go to my appointment
Cynthia M.
★★★★★
I have had a wonderful experience with the Rivas Medical Weight Loss Center in Frederick, MD! The people there are so nice and helpful! I am losing weight slowly, which is healthy with long-lasting results. Very positive experience!
Meet
Dr. Paul Rivas

M.D.

Dr. Paul Rivas is a sought-after expert in the field of weight loss. Board Certified Physician, with over 30+ years of experience, Dr. Rivas has an exceptional determination to fight the serious and growing health risks caused by obesity. He has received 13 awards for excellent health care, including "Most Compassionate Doctor" and "Maryland's Top Doctors." He is an author of 5 well-received books about medical weight loss and has been featured in Vogue, The Wall Street Journal, Good Morning America, and more.